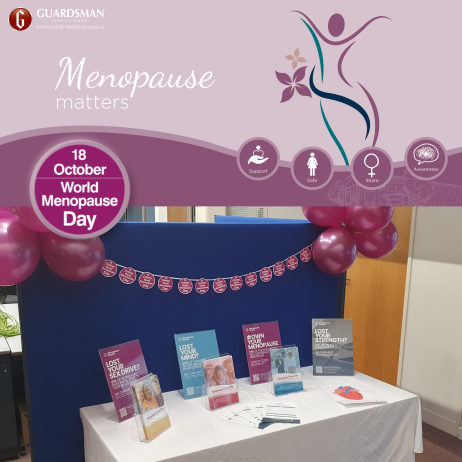 As part of World Menopause Awareness Day the Guardsman UK team opened up on this important topic, to help support our colleagues, and to raise awareness.

Huge thanks to our Menopause Champions for putting on a lunch for all and for opening the dialogue around this very important topic!
Luckily, awareness is increasing and there is more information readily available now.
Here are just a few websites:
https://www.themenopausecharity.org/
https://thebms.org.uk/
https://www.menopausematters.co.uk/
.
.
.
#worldmenopauseday #menopausematters #raisingawareness #menopausechampions #letsgettalking #menopauseaffectseveryone #raisingtheprofile #moreneedstobedone #menopauseday #guardsmanfamily #wesupporteachother #menopauseteam